The production vrsion of the race-winning machine, which was made in limited numbers and marketed as the Grand Prix model.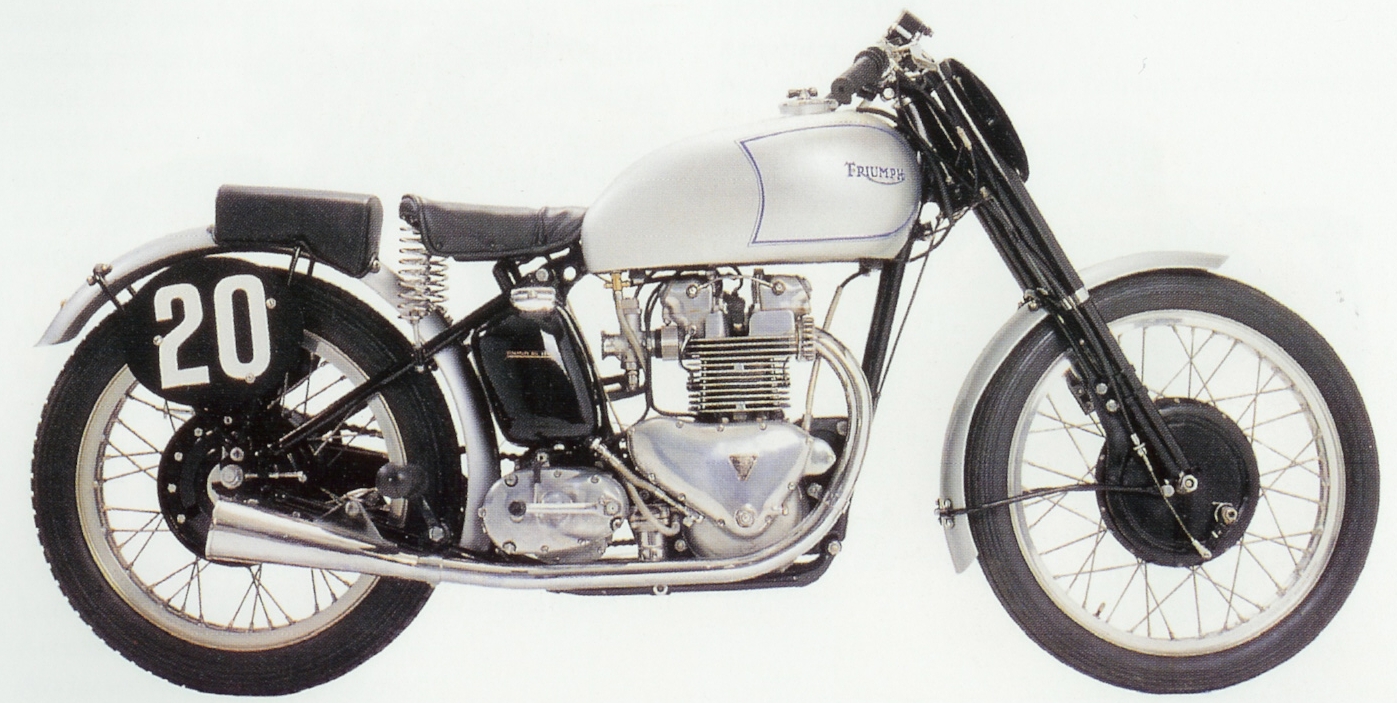 Triumph T100 Grand Prix 1947


Triumph T100 Grand Prix 1949


was selling this exceptionnal motorcycle.
The seller in Fukuoka (Japan) sent us some images,
as we asked for the price. As we could not follow up
the 6 figure amount, the bike was ultimately sold to
a well known (lucky) French singer.
We'd like to share some of theses pics with you.
Her seen with a longer mudguard.
History:
This bike, which would offer the Triumph sports reputation,
was born by chance and against the advice of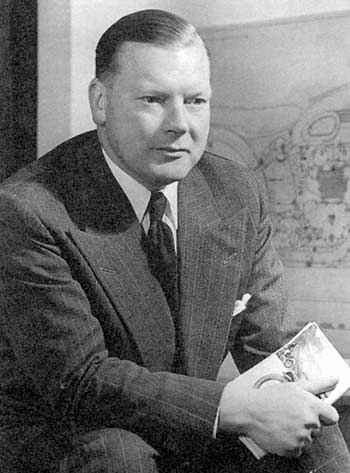 then owner of the brand.
It was during one of his trips to the United States that engineer. Before World War 2, Triumph laid the foundation of the sporting parallel twin with its innovative Speed Twin. A decade later, the company's racing machines showed the high-speed potential of the format and confirmed its post-war popularity.
Triumph might have been expected to play a major part in the war but the bombing raids on Coventry damaged the factory and it was only able to resume limited production during 1942 at a temporary premises in Warwickshire. Triumph intended to concentrate its military production on a 350cc machine based on the Speed Twin but the only model built in quantity was a 350cc single.
Production of the Speed Twin and Tiger 100 resumed in 1945 and these models were soon modernised with telescopic forks. Shortly after, Triumph staff realised that the leftover stock of cylinder barrels from an auxiliary generator unit Triumph had built for the Air Ministry during the war offered the potential to create a lightweight, high-performance Tiger 100. Specifically providing a means of curing the overheating , to which highly tuned Triumph twins were prone.
Prototypes were prepared by Freddie Clarke, a pre-war record breaker and one was entered in the 1946 Manx Grand Prix, ridden by Ernie Lyons. The model achieved a famous win ahead of the Manx Norton. The race machine produced between 25 and 30% more power than the sports roadster and went into limited production. The generator-based engine was housed in a rigid frame with Triumph's telescopic fork. A form of rear springing was offered by the Turner designed sprung-hub which provided a limited degree of movement but it was also prone to rapid wear, which could result in severe handling problems.
Despite this, in 1948 the GP model, as it was called, won the Manx Grand Prix again and over the next few years made its mark in road racing. It was phased out in 1950, making way for race-kitted versions of the T100, but it had already become part of the Triumph legend.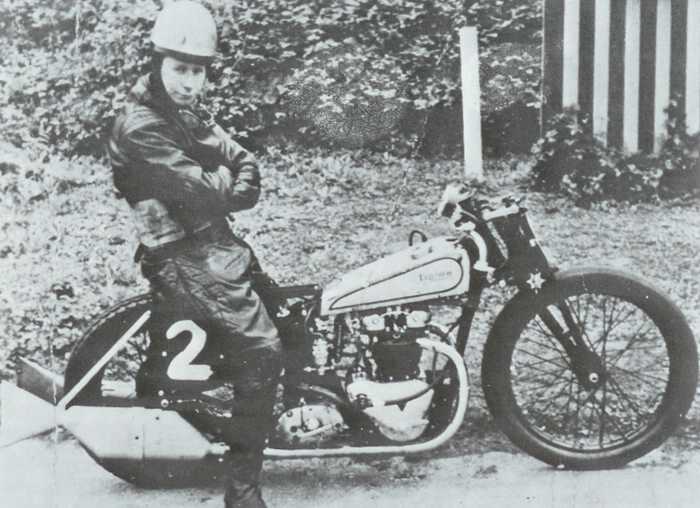 1939
Freddie Clarke the bike based on a Tiger 100 chassis
and a generator engine made for British aviation,
suspended rear hub developed by Turner.
This bike had its first victory by chance, through the fog.
It was indeed a terrible weather at the Manx GP (1946).
Triumph T100 Grand Prix 1946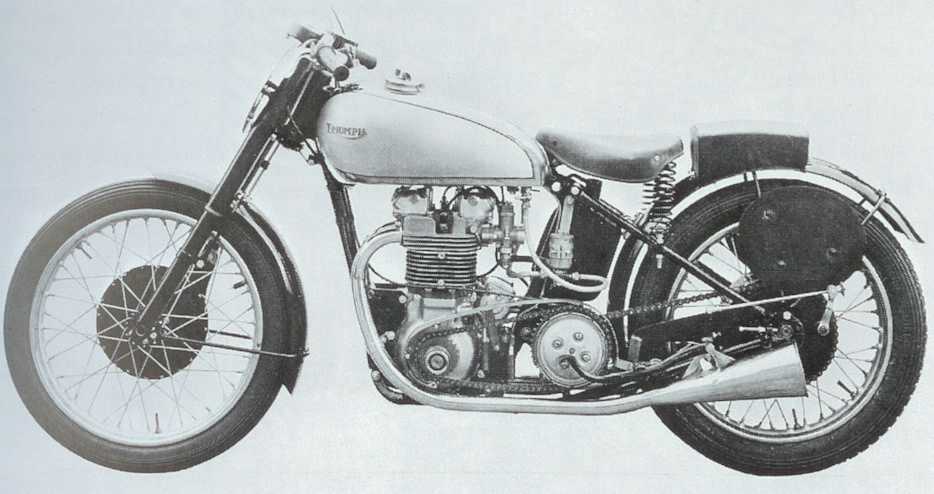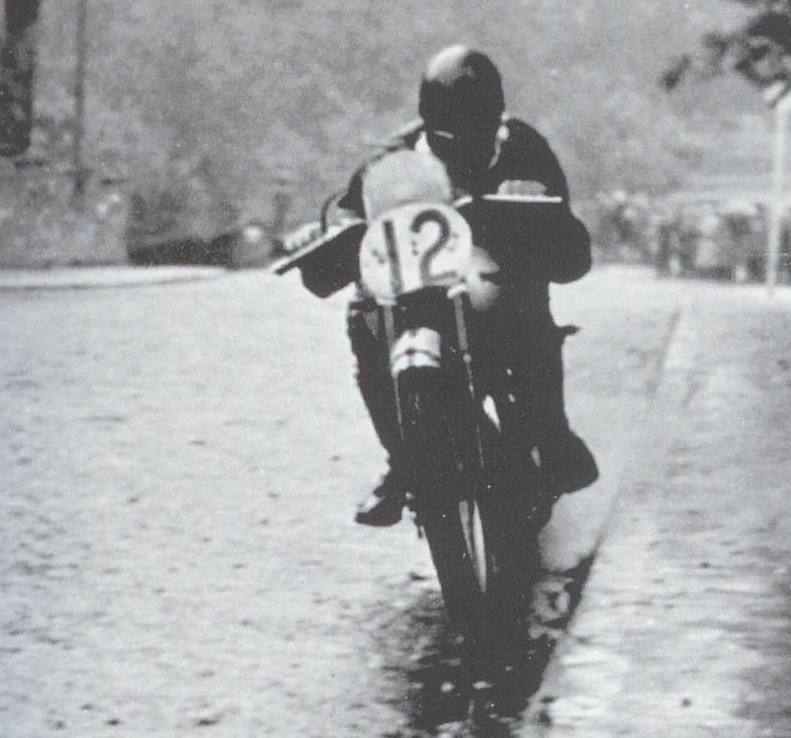 E. Lyons won the 500 Grand Prix victory by calmly following
the yellow line in the fog of the Isle of Man,
while all his opponents put the pile!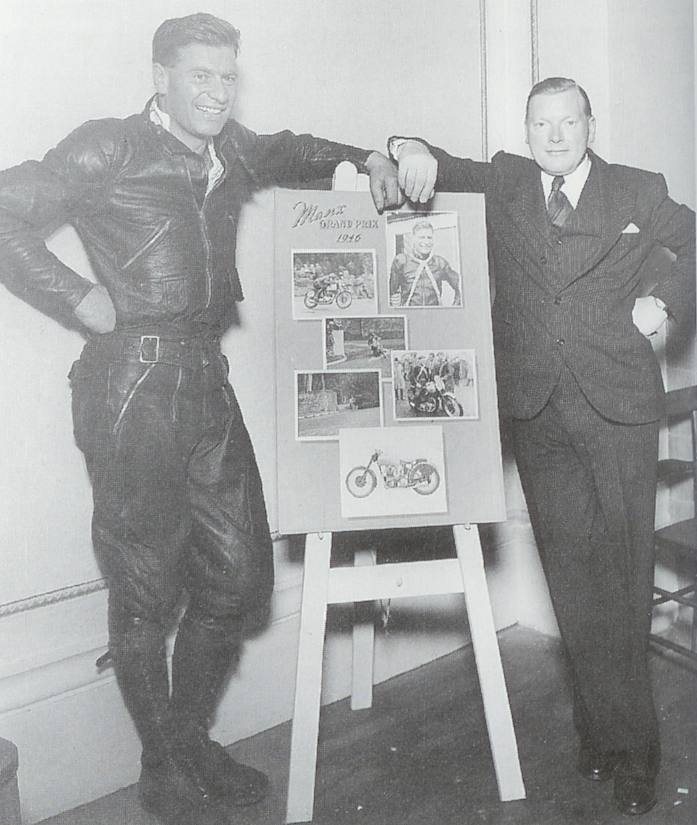 A speed hill climb at Shelsey Walsh was held on the day of the luncheon, at which Ernie put up t6he fastest time of the day on the same machine to make it double celebration. The meeting ran late and Ernie had to sit down to lunch still clad in his racing leathers!
The 1946 Senior Amateur Manx Grand Prix race was won by
Irish farmer Ernie Lyons. He rode a hybrid Triumph of which
the engine had a Tiger 100 bottom-end assembly topped
by the square-finned silicon-light-alloy cylinder block
and head of a wartime RAF Triumph generator plant.
The rear wheel incorporated a prototype Triumph sprung hub.
The Manx Grand Prix success led to pressure upon Triumph
to produce an over-the-counter racing model based
on the Ernie Lyons machine. After further racing development
in the hands of David Whitworth, the production
Triumph Grand Prix was announced in February 1948.
It remained in the programme for a few years,
in which time some 250 machines were made.
That is how the 500 Grand Prix was launched,
and only a hundred copies were produced.
There may be a handfull more than 10 copies left worldwide.
Technical:
- Engine: cylinder, 4 stroke, air cooled
- Displacement: 498 cm3
- Bore x Stroke: 63 x 80 mm
- Power: 42 hp. at 7200 rpm
- Carburettors - Amal Mk 6
-Tyres - 3 x 20 inch/4 x 19inch
- Wheelbase - 53 inch
- Weight: 142 kg
- Speed: 190 km/h
4 speed gearbox, secondary transmission by chain, through a simple split-cradle tubular frame, steel telescopic front suspension,rear suspension: hub suspension, front and rear drum brakes.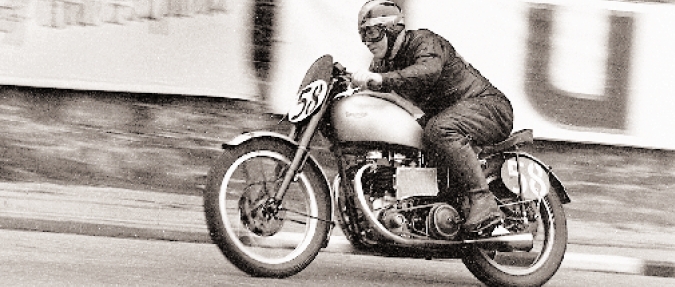 1948 - Ken Bills Senior Tourist Trophy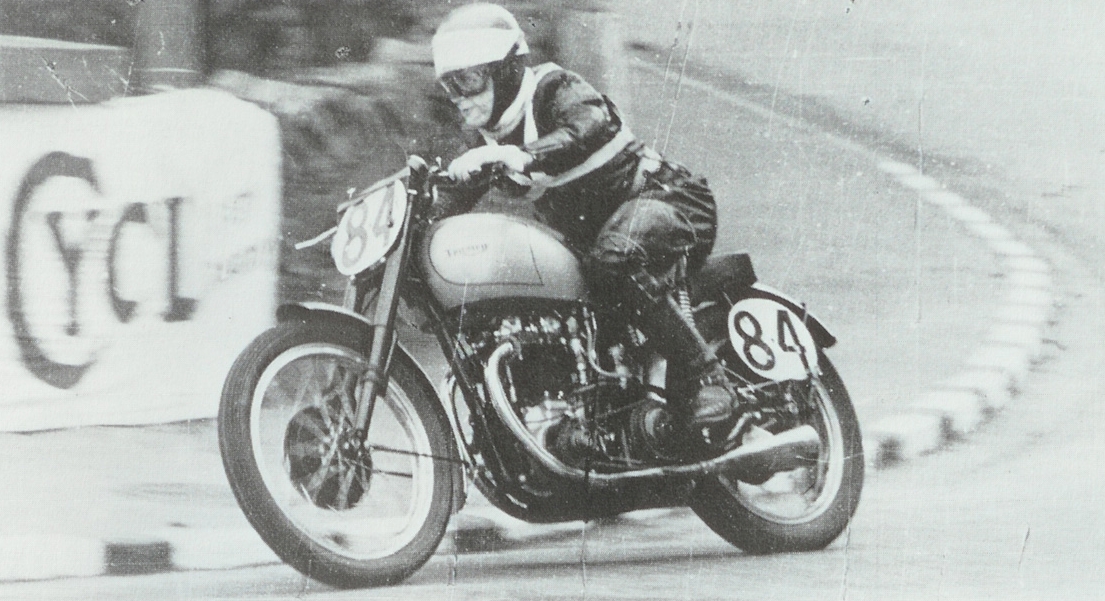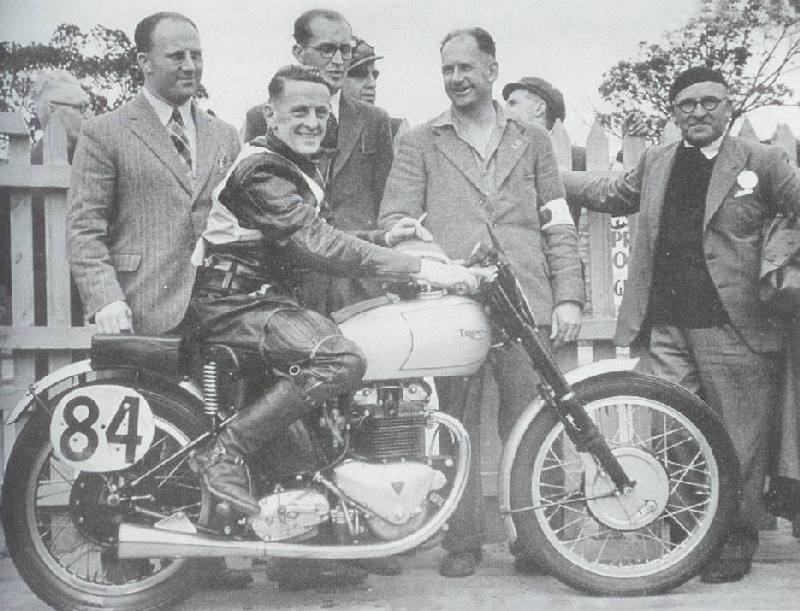 1948 Don Crossley Winnaar van de Senior Manx GP
Don Crossley repeated Ernie Lyon's victory when he
won the 1948 Manx Grand Prix, in very different weather
conditions at 80.62 mph on one of the production Grand Prix models.
Seen immediately behind him is Ken Bills, a well-know road racer,
and on the extreme right, Ernie Nott of Triumph's Experimental Department.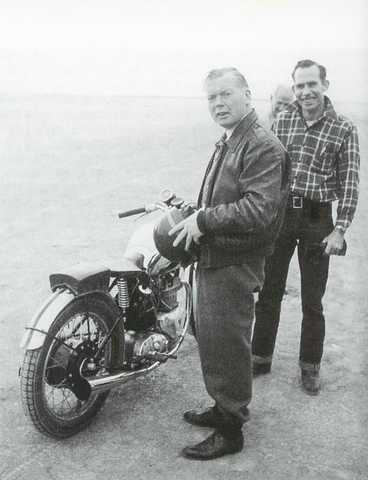 1948 Edward Turner
once mentioned that he had riddeen a motorcycle at 110 mph. That occasion is captured here as he gets ready to ride Rod Coates Grand Prix model, complete with open megaphones.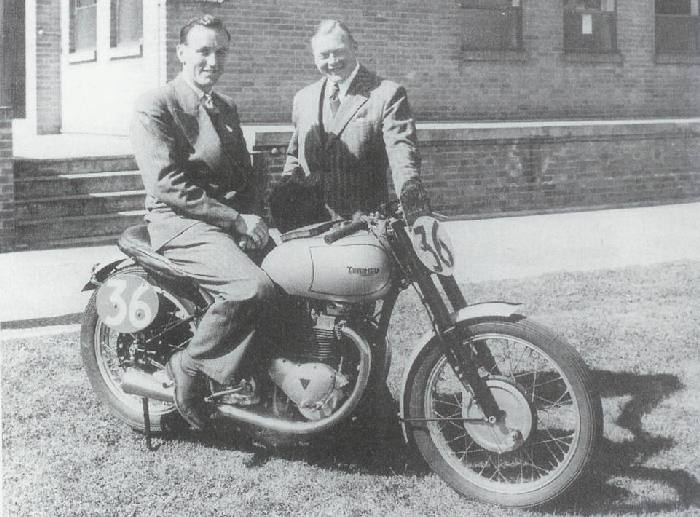 1949 Sid Jensen,
a newcomer from New Zealand, achieved the highest placing ever for a Grand Prix Triumph in the 1949 Senior TT: he finished 5th at the speed of 83.17 mph. Edward presented him the overhauled machine during a simple ceremony at Meriden at wich senior staff were present.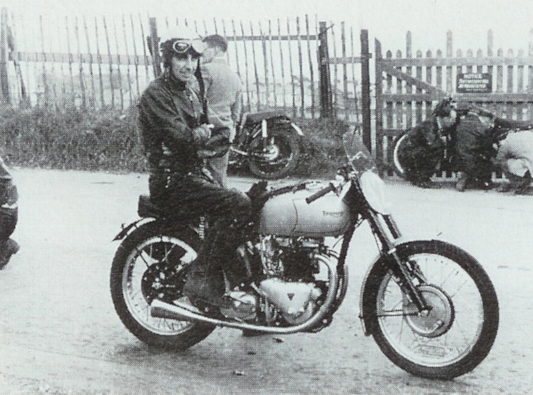 1948 - Bob Foster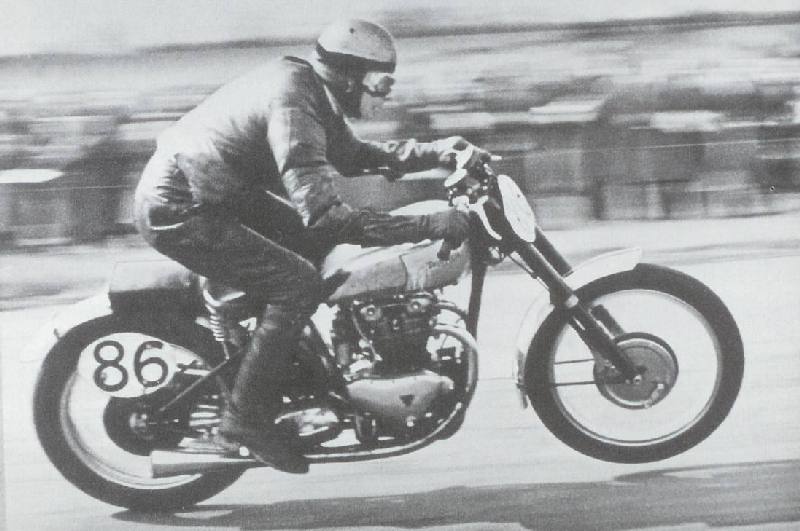 1949 - Bob Foster
The Grand Prix model was doubtedly attractive in apperarance, and surprisingly fast. It couild also prove quite a handful, as demonstrated by Bob "fearless" Foster at this Ansty meeing in 1949!
Triumph T100 Grand Prix 1949
The Grand Prix Triumph was introduced for use in competition in 1948 as a development from the competition shop of a design introduced some 11 years earlier, with some of the upgrading originating from wartime development work on generator power units!
Powered by a well modified T100 motor with lightened and polished crankshaft with roller bearings, heavy duty conrods and dry sump lubrication, BTH racing magneto, raised compression and a lightweight alloy cylinder barrel and head fitted with lightened, polished valvegear and twin Amal Carbs, the Grand Prix was an immediate success.
Cycle parts used were based on the T100, but modifications to standard included up rated brakes, close ratio gears and exposed primary drive. It is thought that production figures were in the order of 150 -200.
As with most competition bikes modification and development is inevitable and almost continual, with many passing from one racer to the next at the end of the seasons racing, and parts being replaced frequently to 'keep them going,' it is not unusual the little or no record of the machine's racing history has been documented, with only very few remaining with all of their original factory fitted components and a certain history.
It is however known that frame TF27528R is an original Grand Prix frame, supplied to Autohaus Emiltuss on August 14th 1949, and it is thought that the current motor came from Arthur Wheeler.
A 'nut and bolt' restoration ' back to original specification' has been carried out by a well know restorer to produce a very pleasing machine, and we are advised by the vendor that the bike is featured with its current owner in Don Morley's book on the history of Triumph motorcycles.

Totally authentic machines very rarely come to the open market; by this fact alone the machine offered today must surely represent an outstanding opportunity to the racing Triumph collector?
Triumph T100 Grand Prix 1951

Racing Kit T100
Drikus Veer (1918) was een Nederlands Motorcoureur
in de periode 1937 tot 1957, bijgenaamd "de tijger van Borculo".
Veer had al een aantal overwinningen behaald op productiemotoren toen hij in 1954 gevraagd werd als fabrieksrijder voor Gilera voor de TT. Hij kreeg de reservemotor toebedeeld, en uiteraard moest hij de teamgenoten in de race voor laten gaan. Veer eindigde op de achtste plaats. Het jaar daarna was Veer de eerste Nederlander die punten scoorde in de 500 cc toen hij de vierde plaats behaalde tijdens de TT 1955. Volgens eigen zeggen had hij de toenmalige vedetten Geoff Duke en Reginald Armtrong makkelijk kunnen verslaan maar moest letterlijk gas terug nemen omdat hij gastrijder was
In de TT van 1948 Drikus Veer (nummer 99)
in de bocht met daarachter Knijnenburg.
Bronnen:
- SOUTHSIDERS MC
by
Yves.J.Hayat and Vincent Prat





- FEDROTRIPLE ITALIA




- BEVELDRIVE




-WIKIPEDIA
This Triumph model is not a GP, just a model.
Can be quite confusing, but a Triumph model
can cost You more than a GP model.
STEEDS VERASSEND, ALTIJD DICHTBIJ



Motoring George Spauwen

Sponsored by

Victrace Sitebuilding